The Band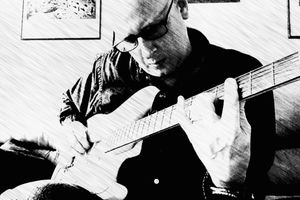 Straight Face's lead guitar player, Barry Shumate, started playing guitar over 30 years ago in the suburbs of Richmond Virginia. Although his parents would occasionally hide his guitar while he was learning to play, he finally figured it out and ended up teaching professionally at Guitar Works in Richmond.  Since then, Barry has been in multiple bands including Reality Sandwich, The Fire Ants, SPUNN, Freeflow and Big Brewster and the Blue Rocks.  Barry's influences are Jeff Beck, Stevie Ray Vaughan, Eric Johnson, Grandpa  Jones, and Wayne Osmond.  A self-taught multi-instrumentalist, Barry knows one song on the Harmonica, 4 chords on the Mandolin, and could make someone think he knows how to play the piano if they didn't know any better.  Barry lives by the motto: "If you play the wrong note, do it twice and call it Jazz". Barry is a Leo and favors Fender Stratocasters.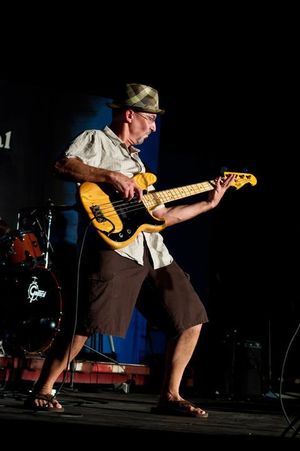 Curt Keim started playing bass in the sixth grade as a result of his parents' refusal to let him play the drums.  He played double bass in the school orchestra, and later studied at the University of Missouri Conservatory of Music.  He's played electric bass in rock, country, R&B, folk, jazz, and blues bands since high school (40+ years ago!)  His musical influences are eclectic, and his bass heroes include Paul McCartney, Jaco Pastorius, Bridget Kearney, and anyone who's ever played with Steely Dan.  His baby is his '78 Fender Precision, but he sometimes cheats on her with his Warwick Corvette fretless electric.  His latest paramour is his Tiger King upright - making her debut soon!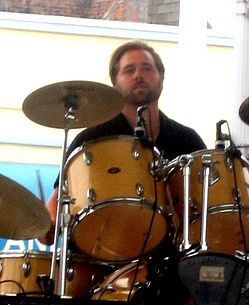 After hearing unusual noises coming from the room above the garage one afternoon, at age 11 Griff Brinkley witnessed his father playing the drums that had been stored in the attic for over a decade.  He was hooked, and began that day figuring out how they worked.  Since then he has played in multiple local acts and toured the East coast helping to entertain people at all types of venues.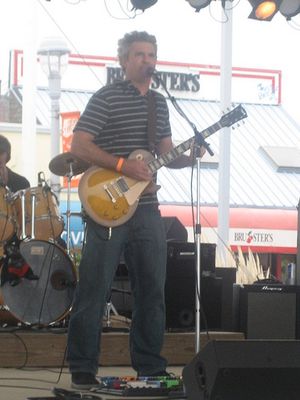 Rejoining the band after a long hiatus is founding member Barrett Wood, another dark and mysterious creature shrouded in secrecy (what is it with these lead singers, anyway?).  All anyone knows about him is that he hails from Norfolk, Virginia and seems to be a pretty awesome dude.  The rest remains an enigma, left for future generations to decipher.